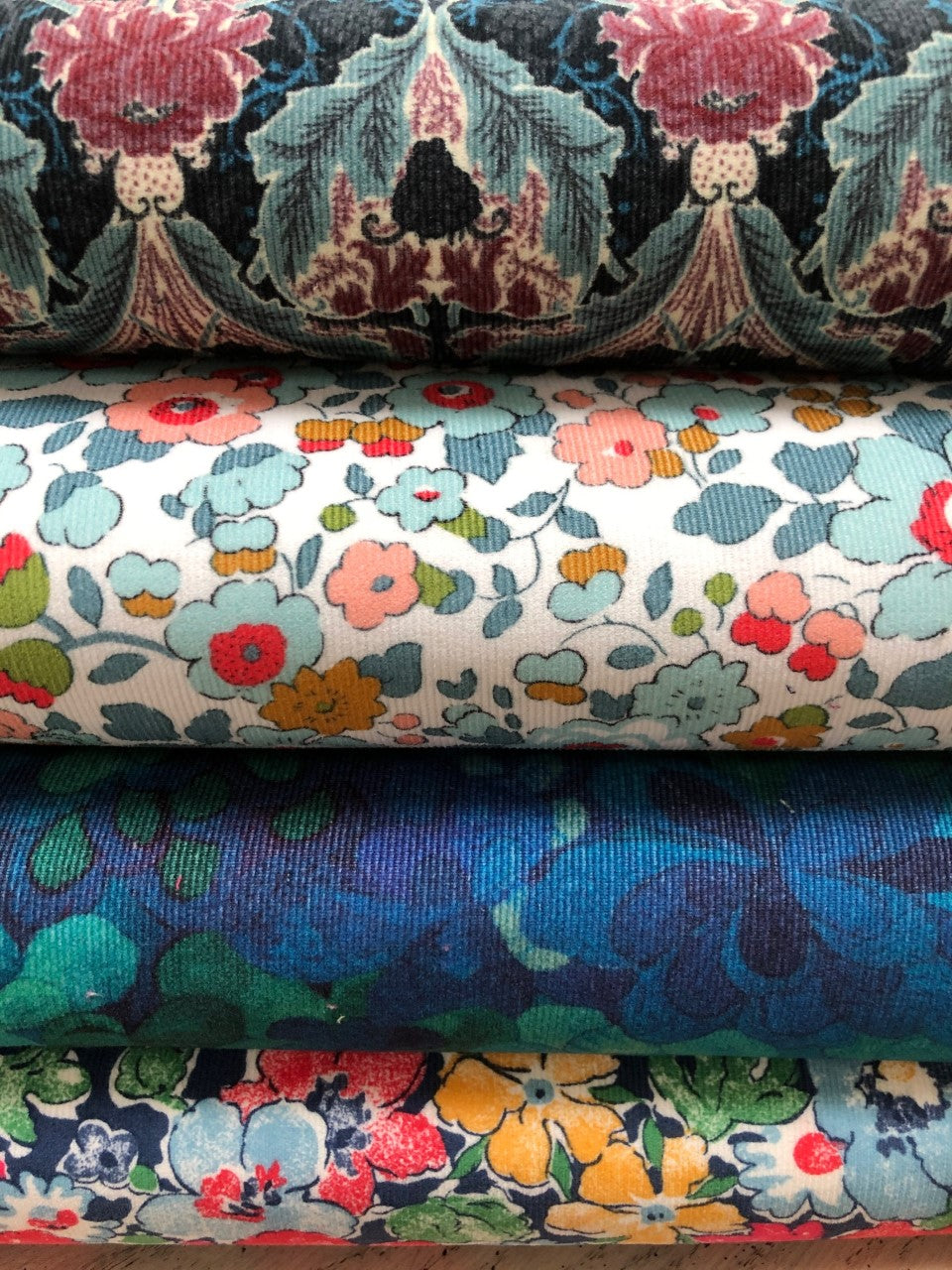 Liberty Cords selection at Sewbox
We have well over 20 different Liberty needlecord prints in stock, including our 2 new needlecords ....
Burnham - an iconic print in a dark, green, sage and plum colourway - perfect for this time of year. This cord is bespoke to Sewbox.
Looks great in a short skirt, worn with boots, toning tights and top
Also new is Betsy in grey -
this classic print is known worldwide and also lends itself beautifully to a simple little girls pinafore dress.  Seen here on the right.
The dress on the left is in the bright and vibrant Gemma. 
Grand Bazaar in 2 colourways.  Make a statement this season with these stunning prints.
Another favourite is Josephine
We still have a little bit left of this amazingly popular 60's print called Seventeen
Hesketh - delightful snowdrop print
 Lovely Elizabeth in brown
To celebrate our 2 new cords Burnham & Betsy we have a special offer of 20% off til midnight 13 December, 2020.  Use Code XMAS20 at Checkout.
Check out all the Liberty cords we have at Sewbox here