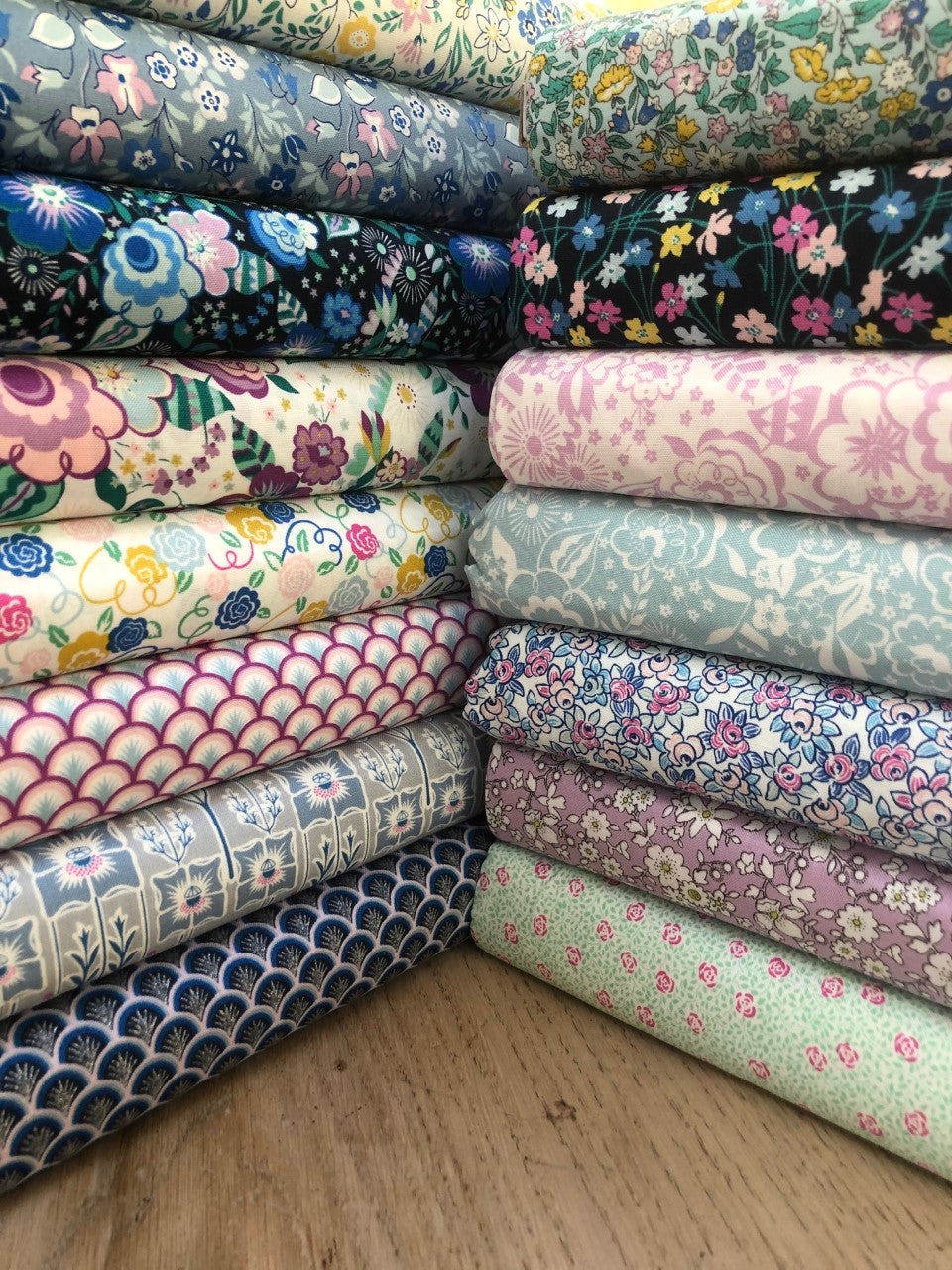 Liberty Cotton - Deco Dance Collection
The Deco Dance Collection from Liberty Fabrics is a the latest Collection of Lasenby Quilting Cottons in 15 bright spring/summer colourways and prints.
It is inspired by the avant-garde nature of the Art Deco period – a time of widespread creative experimentation in the arts, music and literature. Designed in the London studio, the collection offers 15 options ranging from delicate botanical motifs to bold pop florals.
Influenced by Miami's iconic Art Deco architecture, the collection's colour palette spans from ice cream pastels to the darkest inky blues, replicating the feeling of summer garden parties that carry on through the midnight hours.
The Deco Dance collection is traditionally screen printed onto soft but sturdy Lasenby cotton, and is designed to mix and match seamlessly with a multitude of options from the Wiltshire Shadow range.
 Ava May
 Buttercup
 Silver Bells A
Deco Sprig B
  100% cotton  112cm width     Introductory offer of £15/M (RRP £16/M)
Why not choose our Deco Dance Collection pack consisting of 15 Fat Quarters - one each from the range.  The perfect present for you or a friend at just £56 for the 15 piece pack
Happy Spring sewing ........
Susan