We charge a simple flat rate of £2.95 for all UK orders. Delivery is free on all orders of over £100.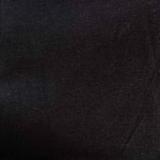 John Kaldor Ritual Plain Black Jersey
We have run out of stock for this item.
A really useful light to medium weight stretch jersey in plain black. 95% Polyester and 5% Spandex. This soft and silky fabric has a good two-way stretch and is ideal for tops, dresses etc. Perfect for any season but particularly for your autumn/winter/spring wardrobe. Drapes beautifully and the stretch gives a perfect, flattering and comfortable fit.
148cm wide. Washable at up to 40 degrees centrigrade
Priced by the metre. Please specify the number of metres you want in the quantity box.
For fabric samples, please use our sample ordering service.