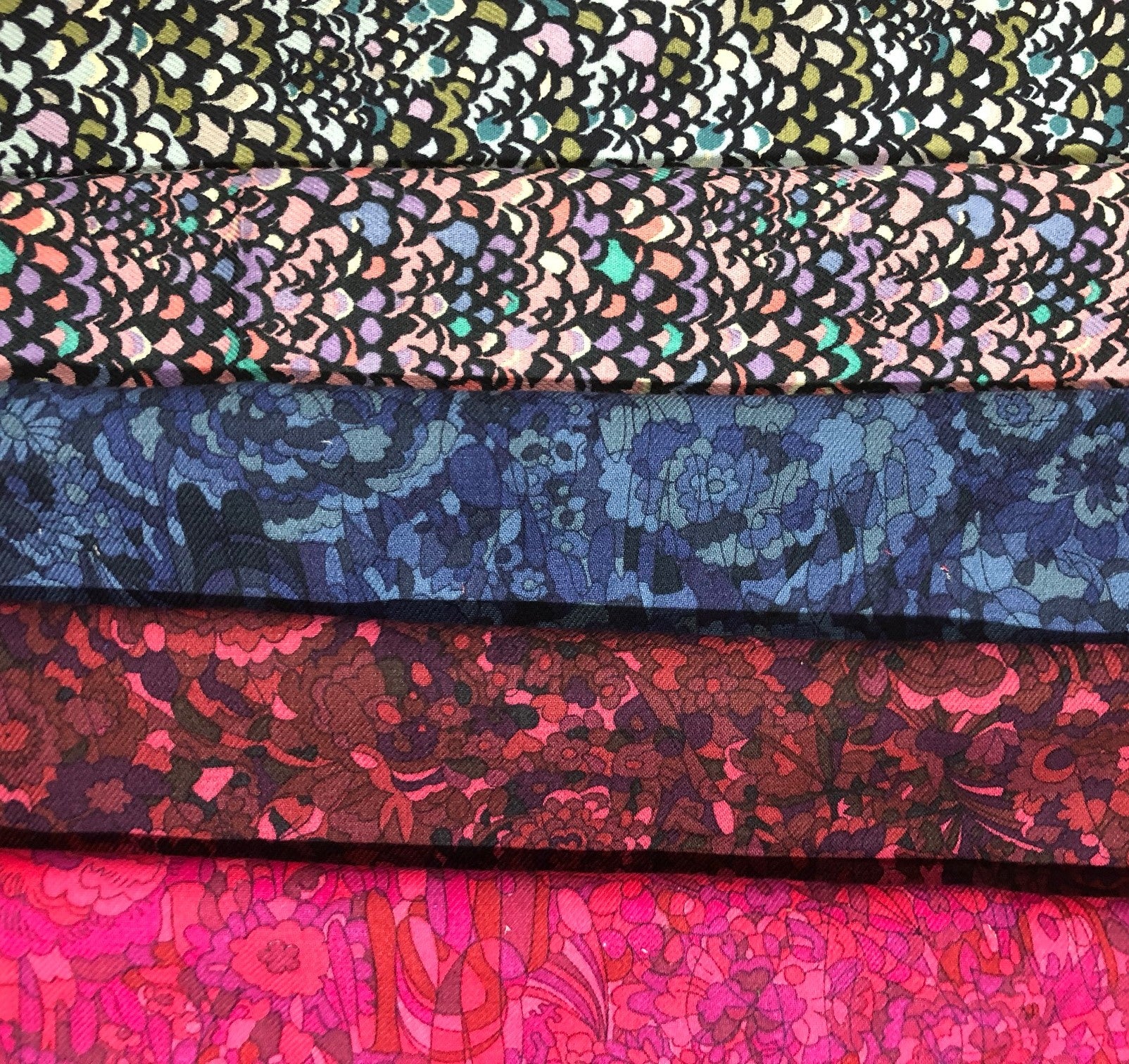 What is Liberty Lantana??
Liberty Lantana is a soft, light-medium weight dressmaking fabric combining lightness and warmth. Ideal for layering, this fabric drapes beautifully and is even fine enough to smock (not that anyone does smocking that much any more (shame!) but to give you an idea of it's vesatility.  It reminds me a little bit of the iconic 'Viyella' brand in weight and feel.
We have lots of lovely prints to tempt you ...
'Adriatic' in either - Colourway A -teal tones with a hint of pinky/mauve for warmth,
or Colourway B - pink & mauve tones on a black background.
'Kindle' in Blue, Burgundy or Pink ...
To summarise Lantana
soft, drapey fabric
80% cotton/20% wool
145cm/57" wide
125gm/sm - light to medium weight fabric
machine wash at 30 deg C, line dry, don't tumble
use for an autumn, winter, spring blouse or shirt - even summer use when it's a bit cooler in the evening; or a stunning long or 3/4 sleeved dress, a drapey skirt or just perfect for girl's dresses.
Liberty Lantana - all at the discounted price of £18/M
If you would like a sample - just drop me an e-mail with your name and address - susan@sewbox.co.uk
Happy Sewing
Susan