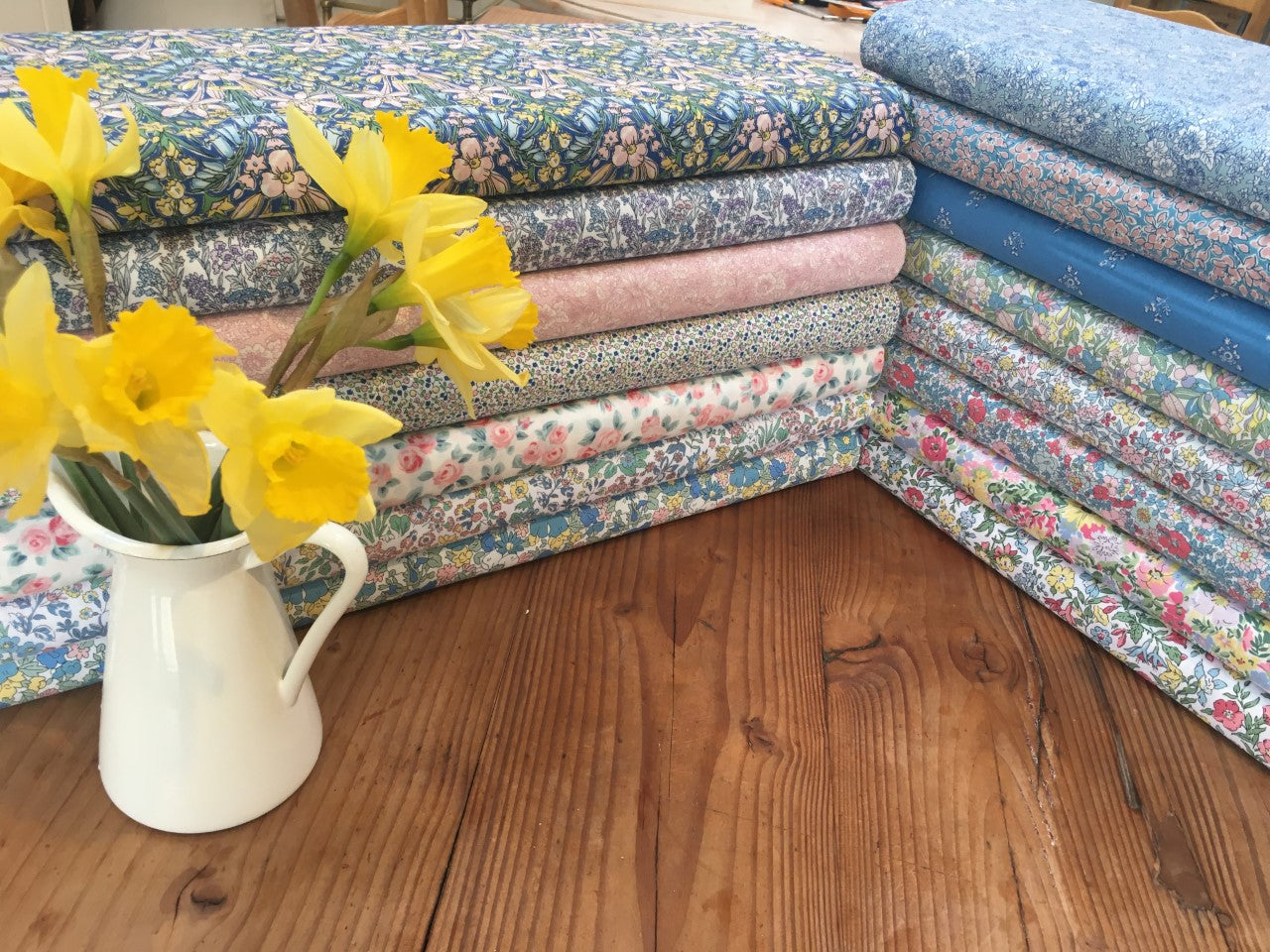 Spring Flower Show
 The Spring Flower Show Collection has 15 delightful prints.
Available as Fat Quarters at £3.75 (£15/M)
or why not pick up one of the packs we have three of 5 x Fat Quarter packs are on special offer at £17 per pack and there are 3 different packs to choose from
Pack 1
Pack 2
Pack 3
 These 100% cotton fabrics are suitable for a whole range of sewing, crafting and patchwork Projects.  112cm width
We also have the 15 x Fat Quarter pack available at £54/pack
Bring some Spring Flowers into your life ...
Keep safe
Susan