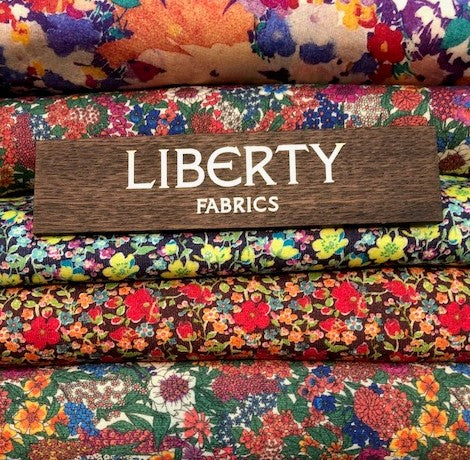 Liberty Lindford Fleece - soft and cosy to beat the Chill
Liberty of London Lindford Brushed Fleece is a thick luxurious fabric - ideal for sweatshirts, skirts, dresses and children's clothing.
Dulwich Park in pink florals is one of the more subtle prints
or you can go for the Deborah print either in autumnal colours
or brighter tones
The 2 Deborah colourways compared ...
John comes with bright yellow flowers
or John in red give a festive feel
The 2 John colourways compared ...
and then there's Ciara - a gorgeous floral print with different blooms in rich, vibrant reds, pinks, oranges etc.
Composition:    100% cotton - soft fleece back fabric
Fabric Width:     An amazing 160cm wide (1.6M wide!!)
Fabric weight:   488 gm/m
Price:                £22 per metre. (1 metre should make a ladies top)
Brighten up your day (and everyone elses day) PLUS beat the chill with these gorgeous Liberty fleece fabrics ....
Susan