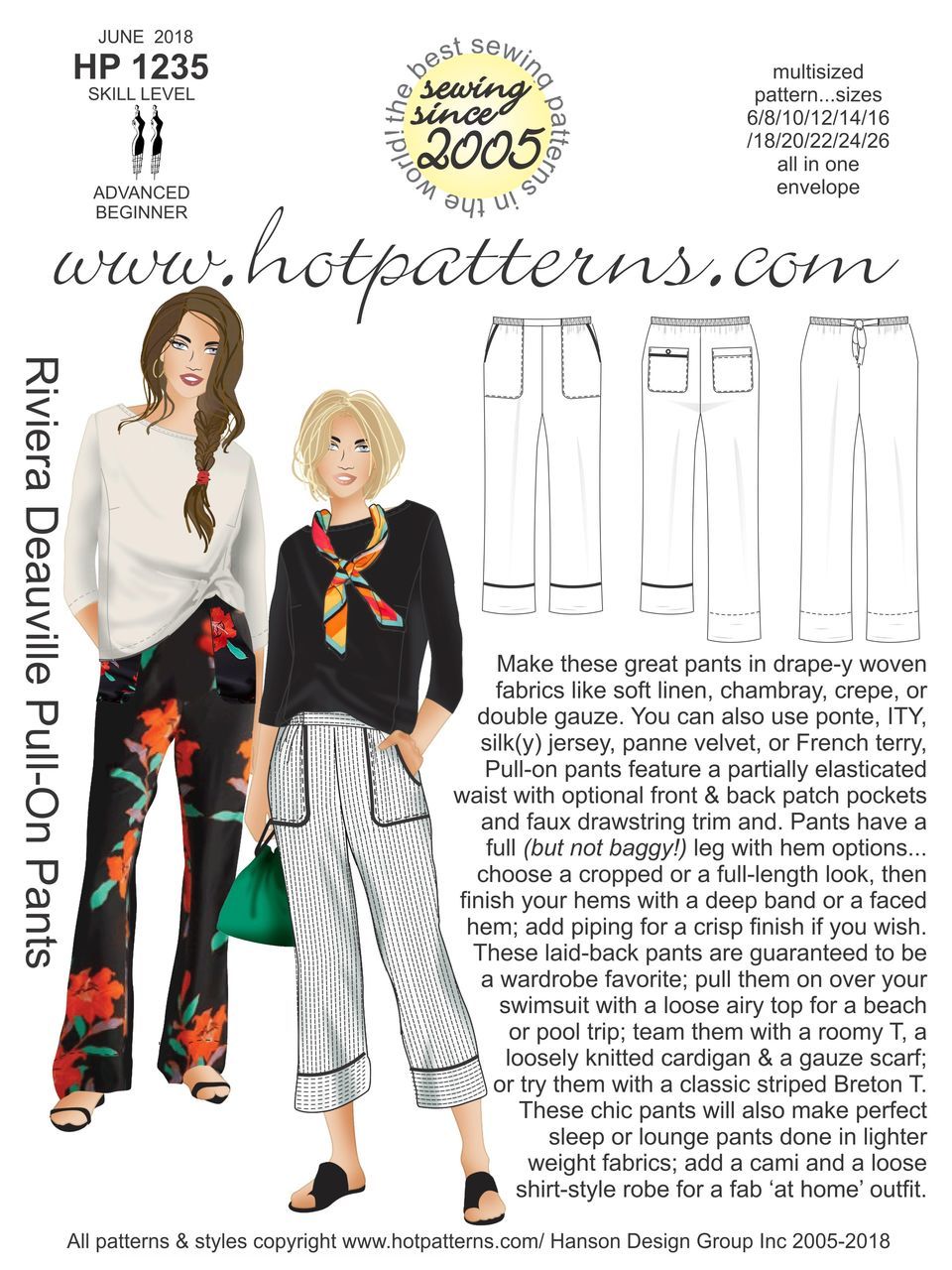 Latest from Hot Patterns are en route from the US...
Both patterns should arrive around 22 June - just e-mail me on susan@sewbox.co.uk to reserve one.
 Just love the way the 2 patterns take you from evening wear to day wear to loungewear to beach wear and even sleepwear.  Now that's what you call versatile!
As we've said they should arrive here at Sewbox around 22 June 2018 and will be live on the website straight away.   If you would like one just leave me your e-mail details and I'll let you know as soon as they arrive.
Check out the full range of Hot Patterns (well over 100 to choose from!!)
Happy sewing ...
Susan