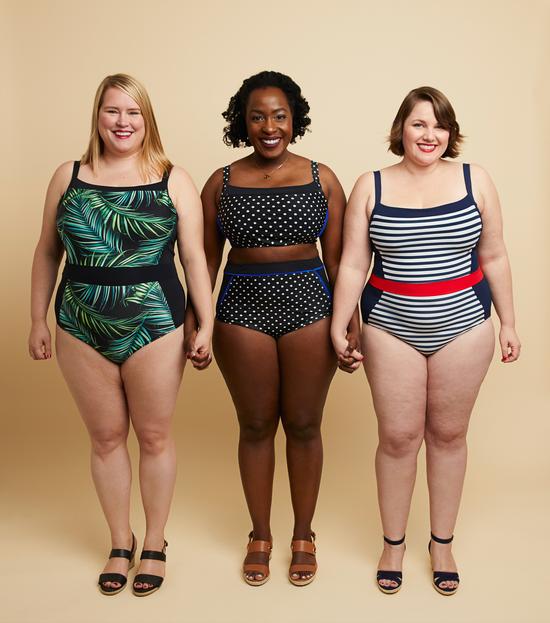 Latest Casmerette pattern - the Ipswich Swimsuit & Bikini
Soak up the sun in the Ipswich Swimsuit! This modern pattern has two cleverly color-blocked variations: a one-piece swimsuit with a contrast waistband or a high-waisted bikini with piping detail. Both suits feature supportive straps, and an optional underwired foam swim bra and boning, so that you're comfortable lounging by the pool or playing volleyball on your favorite beach. Mix prints and colors for a swimsuit that celebrates your body and your creativity. 
SEWING LEVEL: Intermediate
SIZING: US12 to 28 (UK 16-32)  Cup Size C-H
In the words of Jenny at Cashmerette .... For too long, curvy women have been told we have to cover up, and that the beach is the exclusive domain of the flat-tummied. But no more! If there's one thing I know for sure, it's that women with curves look absolutely fabulous in swimwear, and that EVERY body is a beach body. So, if you want to celebrate your awesomeness, or you need a bit of a confidence boost, look no further than our new pattern: introducing the Ipswich Swimsuit one-piece and bikini, combining chic style and support, thanks to a built-in underwired swim bra and boning (which you can also leave out if you prefer).
 We stock the full range of Cashmerette patterns here.
Happy swimwear sewing ....
Susan