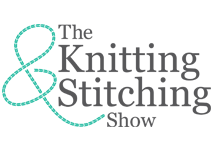 Free Ticket Give-Away for Knitting & Stitching, Ally Pally
Yes, we're giving away 2 Tickets for the Knitting & Stitching Show at Alexandra Palace - 10th to 13th October, 2019.  The tickets are valid for entry on any of the 4 days but please note there will be a £5 surcharge for the Saturday.  The dates and times are:
Thursday 10th October, 2019      9.30am-6pm or,
Friday 11th October, 2019           9.30am-6pm, or
Saturday, 12th October, 2019      9,30am-6pm (£5 fee), or,
Sunday 13th October, 2019         9.30am-5pm
(So slightly longer opening times each day this year)
All you have to do is send me an e-mail on susan@sewbox.co.uk or a Contact Box on the website and the 2 lucky winners will be picked out on Tuesday evening 24th September, 2019
What's on offer at the Show this year...
The Sewbox Stand
 We're taking lots of Dressmaking Patterns and a huge selection of Liberty fabrics so do come and see us on the Sewbox Stand F2 in the Main Hall.
We love Ally Pally ......
Susan