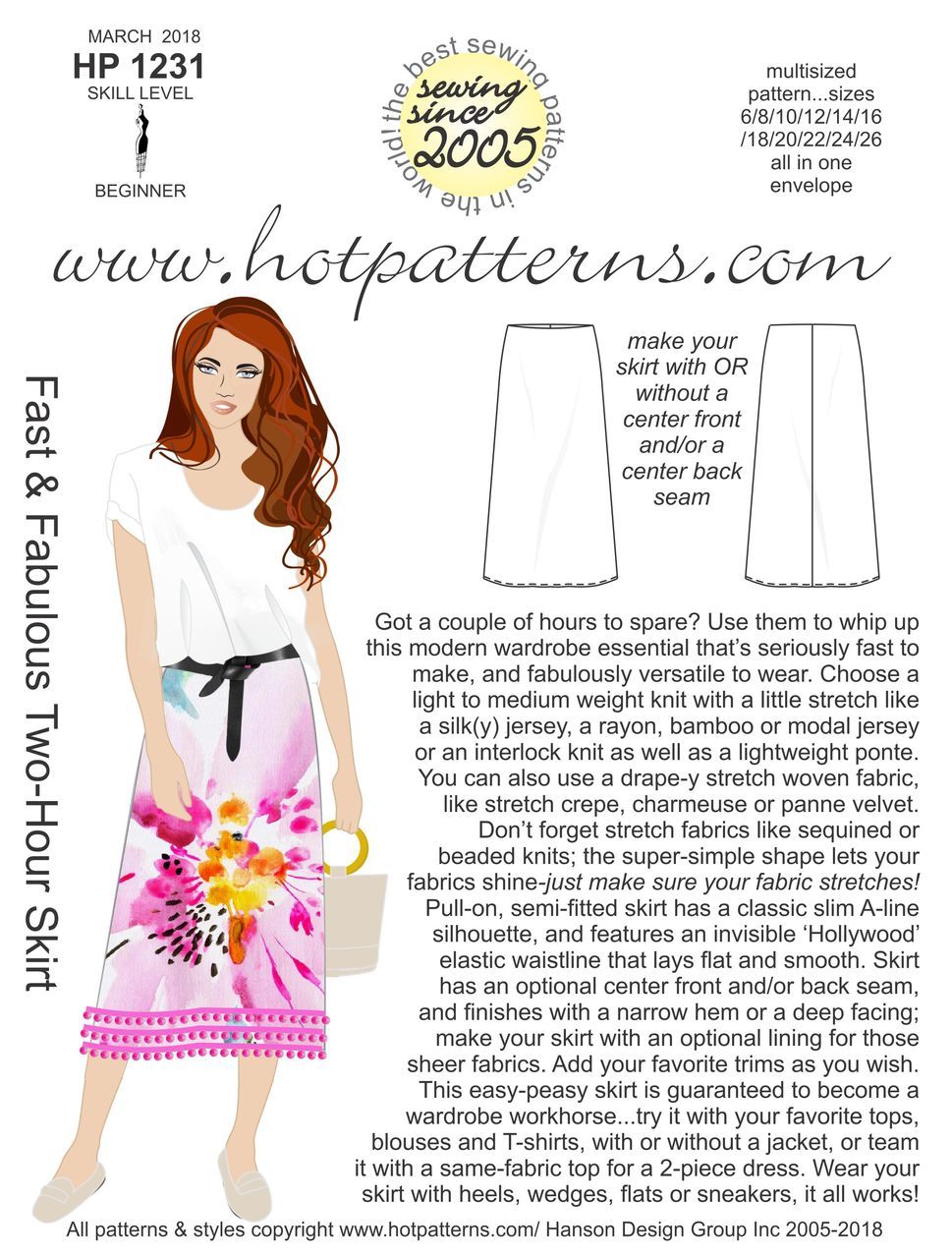 Coming Soon ... Latest Hot Pattern release - Fast & Fabulous Two-Hour Skirt !!!
Right on time for spring ....
Treat yourself to this super-speedy, super-chic skirt pattern.  All you need is literally 2 hours from start to finish.
 This pull-on semi-fitted skirt has a classic slim A-line silhouette, and features an invisible elastic waistband that lays flat and smooth.  Optional centre front and/or back seam.
A pattern you will use again and again and again.

 If you want to reserve a pattern from the first shipment just e-mail me on susan@sewbox.co.uk
Match it up with Hot Patterns other latest release - the Metropolitan Bouvier super soft jacket ....
A very versatile jacket - ideal for medium weight fabrics.  Add a finish to spring/summer outfits over a sleeveless top and that infamous skirt above or over a summer dress for extra coverage and warmth .... looks equally good with jeans and T combo.
 Both patterns are on their way from the US and due at Sewbox in around 10-14 days (mid April).  Just e-mail me on susan@sewbox.co.uk if you want to reserve either of these patterns.
Happy Spring sewing .....
Susan