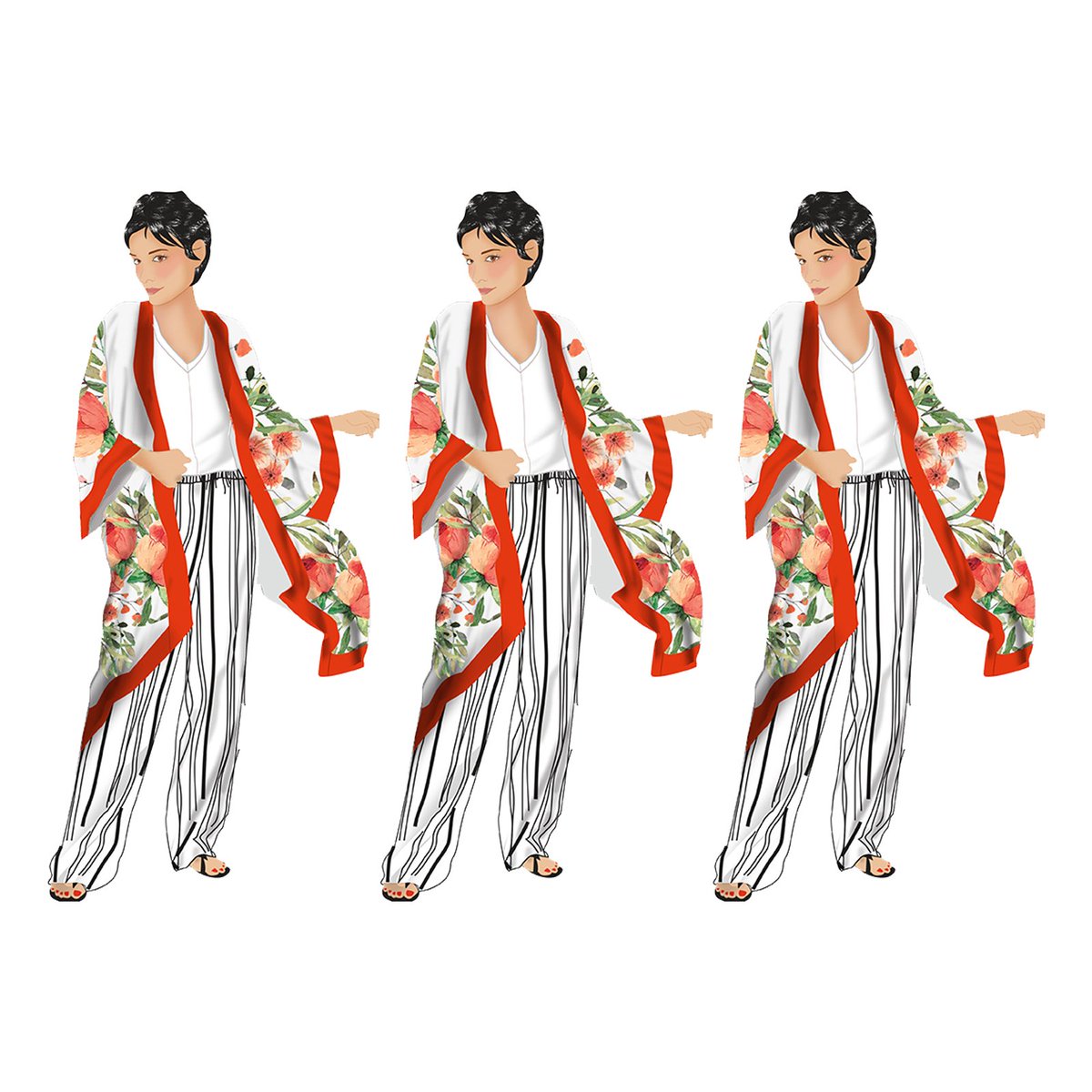 3 Lovely New Creations from Hot Patterns
So the first of the 3 patterns is 
HP1252 Fast & Fabulous Foursquare T's
This modern version of the classic V-neck is a semi-fitted pull-on  with cap, 3/4 or full length sleeve options. Other options are the knotted hem style, great for wearing over jeans or a slim skirt or alternatively the deep hem band version looks great worn loose or tucked into a skirt.  An all year round essential which also makes up as great P.J. tops ...
HP1253 Fast & Fabulous Marrakesh X-Press Pants
These easy-peasy pull-on pants in light to medium-weight drape-y fabrics will take you from day to evening to sleep or lounging wear.  Absolutely perfect for travelling and holidays.  Straight cut full length pull-on pants with a grown-on elasticated waistband with optional faux drawstring and side seam pockets.
HP1251 Wong-Singh-Jones Dragonfly Kimono
One can either make a classic rectangular cut kimono ... or ... you can make this gorgeous version,just perfect for fluid fabrics like crepe, crepe de chine, chiffon, silky jersey etc etc.
Unftted, open front slightly loose style with classic kimono style sleeves. Perfect cover up on the beach, by the pool, to dress up jeans, a glamorous evening outfit partner, sleep or lounge robe, travel cardigan - special gift it just goes on and on...
And here is the whole ensemble modelled by Trudy
All three patterns are currently on order from the US and wil be in stock latest 30 May, 2019.
Available now on pre-order at the special price of £12.50 (normally £14.50).
Multi-size patterns in an amazing range of sizes:  US 6-26 ( UK 10 to 30)
Over 100 Hot Patterns on the Sewbox website
 
Happy Holiday sewing ...
Susan