We charge a simple flat rate of £2.95 for all UK orders. Delivery is free on all orders of over £100.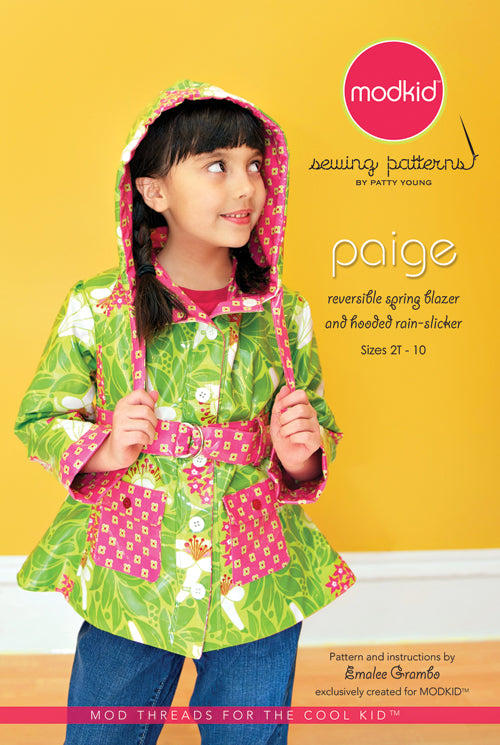 ModKid - Paige - Rain Slicker/Blazer
PAIGE
Reversible spring blazer and hooded rain-slicker
Sizes 2T - 10
Paige is an adorable and fully-reversible Spring jacket that can also double as a rain slicker if sewn with laminated fabrics. Sew it with a hood for those rainy days or a drawstring collar for a fun and modern look. Have fun mixing and matching designer fabric prints!
SUGGESTED FABRICS: quilting cottons, laminated cottons, oilcloth, denim, twill or other top-weight fabrics 44" - 60" wide.
FABRIC REQUIREMENTS: based on 44"/45"-wide non-directional fabrics. Allow more yardage for directional prints and fabrics with nap. Fabric #1 = main/outer. Fabric #2 = lining/pockets/belt/tie.
NOTIONS:
• Twelve 3/4"or 1"-wide coordinating buttons
• One 3/4"-wide Tri-glide or two D-rings for belt
• Two 1/2"-wide decorative buttons for pocket flaps