We charge a simple flat rate of £2.95 for all UK orders. Delivery is free on all orders of over £100.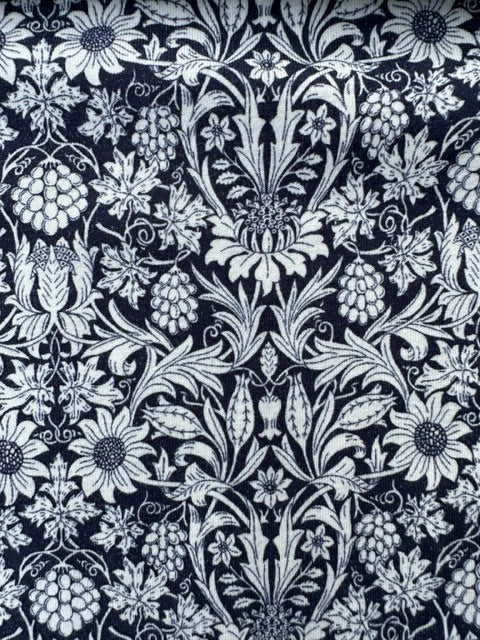 Liberty Jersey Mortimer Summer Star - 92% Cotton - 06975701X
We have run out of stock for this item.
Beautiful Liberty Jersey.  92% cotton and 8% elastane.  Width 144cm/56 inches
This fabric is gorgeously soft, drapes beautifully, and has good 4-way stretch.
Weight is 238gm/m   Lovely weight for tops, dresses etc.     Clean white floral print on blue background
Priced by the metre, minimum purchase 0.25m. Please specify the number of metres you want in the quantity box.
For fabric samples, please use our sample ordering service.
Got a Question about this fabric? Ask Us!