We charge a simple flat rate of £2.95 for all UK orders. Delivery is free on all orders of over £100.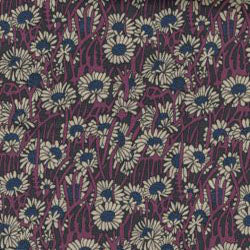 Liberty City Poplin - LCP03150252B - Koharu and Miyuki
We have run out of stock for this item.
Luxurious city poplin from Libertys of London. This fabric is slightly stronger than the Tana Lawn, ideal for shirts, bouses, tops, dresses, skirts etc.
Priced by the metre, minimum purchase 0.25m. Please specify the number of metres you want in the quantity box.
Fabric width: 148cm/58 inches
For fabric samples, please use our sample ordering service.
Got a Question about this fabric? Ask Us!