We charge a simple flat rate of £2.95 for all UK orders. Delivery is free on all orders of over £100.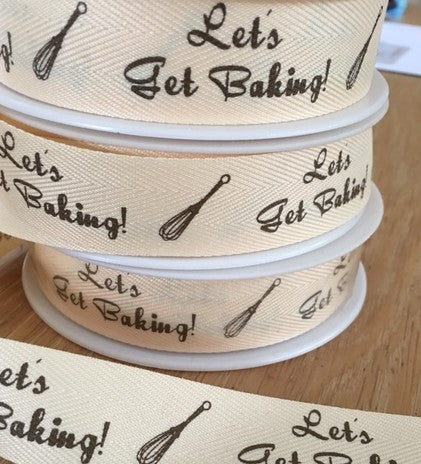 25mm wide herringbone ribbon with Let's Get Baking! printed on in brown.
Priced by the Metre. Just 50p per metre and you can have as many metres as you like. Can be used for sewing onto projects or for wrapping presents for your Baker friends and family or wrapping round a cake or pie??