We charge a simple flat rate of £2.95 for all UK orders. Delivery is free on all orders of over £100.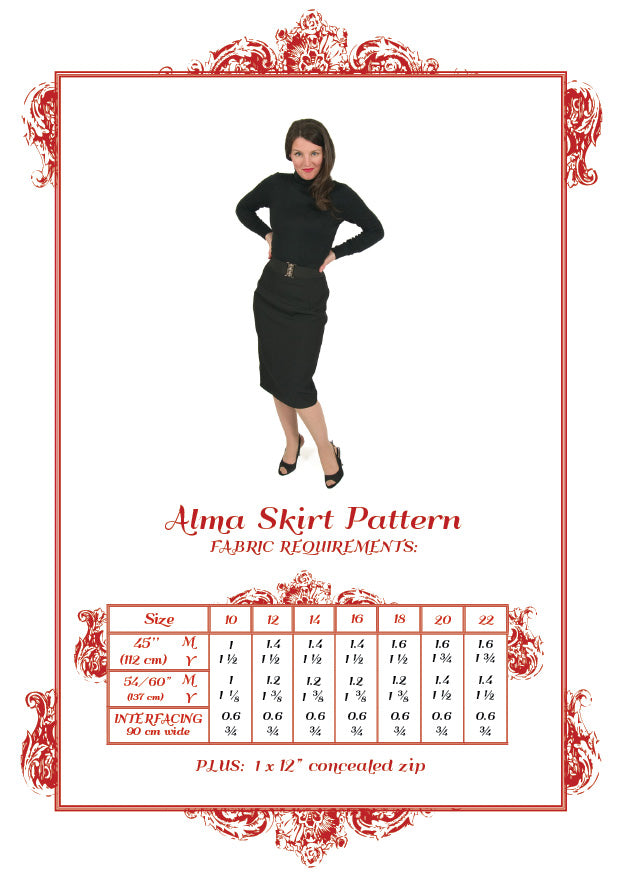 Eliza M - Alma Wriggle Skirt
We have run out of stock for this item.
Who, oh who can resist a wriggle in wiggle skirt? I can't and I'm so sure you wouldn't be able to once you have tried it. Ever so easy to make, this skirt has a waistband and a split in the back, but if you prefer not to show any leg when you wriggle you can cover the split with a simple pleat. A great new trick I picked up recently. For Fabric requirements - double click on main image opposite.