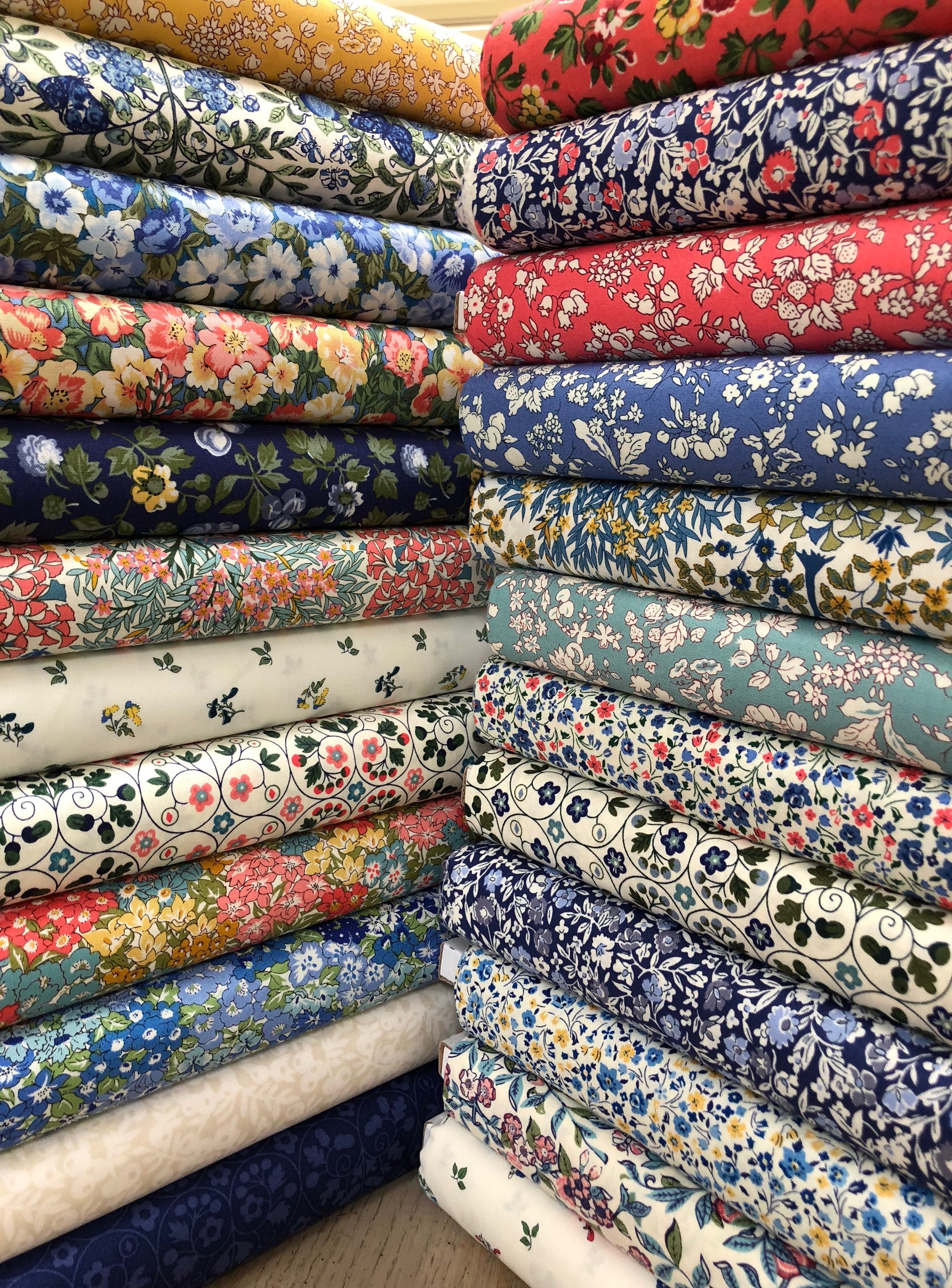 New Liberty Orchard Garden Collection

The Orchard Garden collection is inspired by the stately gardens of grand English houses. The journey starts with ornate iron work in the 'Garden Gates' design.
As you enter the impressive floral gardens framing the collection are primulas and pretty blossoms.
Discover the Liberty Orchard with cherries, strawberries, plums and citrus fruits, scattered within the classic print designs.
English country birds hide within neatly pruned trees in Pheasant Forest which is the signature print in this story.
24 prints in all depicting every aspect of the gardens of our lovely English Stately Homes.
100% cotton
Suitable for all all sewing projects including crafting, patchwork and quilting.
Width: 112cm / 43 inches 
Slightly heavier weight cotton than the Liberty Tana Lawn.
On special offer at £14/M  £3.50/Fat Quarter
Or buy the set of 1 Fat Quarter of each of the 24 prints at £84 for the set.
Happy searching through the Orchard Garden fabrics....
Susan