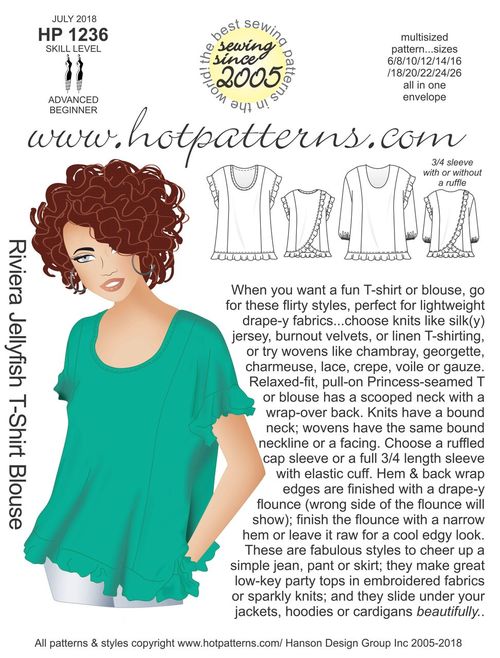 New Hot Patterns added ....
The latest T-shirt from Hot Patterns in the US is here.
fabulous to cheer up simple jeans, trousers or a skirt, they also make great low-key party tops in embroidered fabrics or sparkly knits.  A project for the autumn?  These tops slide under your jackets, hoodies or cardigans just beautifully ...
The Jellyfish T-shirt is £14.00
There are now an amazing 150 different Hot patterns on the website to choose from!!!  
Here are some we've added this week - over-sized hoodies, culouttes, skirts, tops, trousers and leisure pants.  
Happy choosing ....
Susan