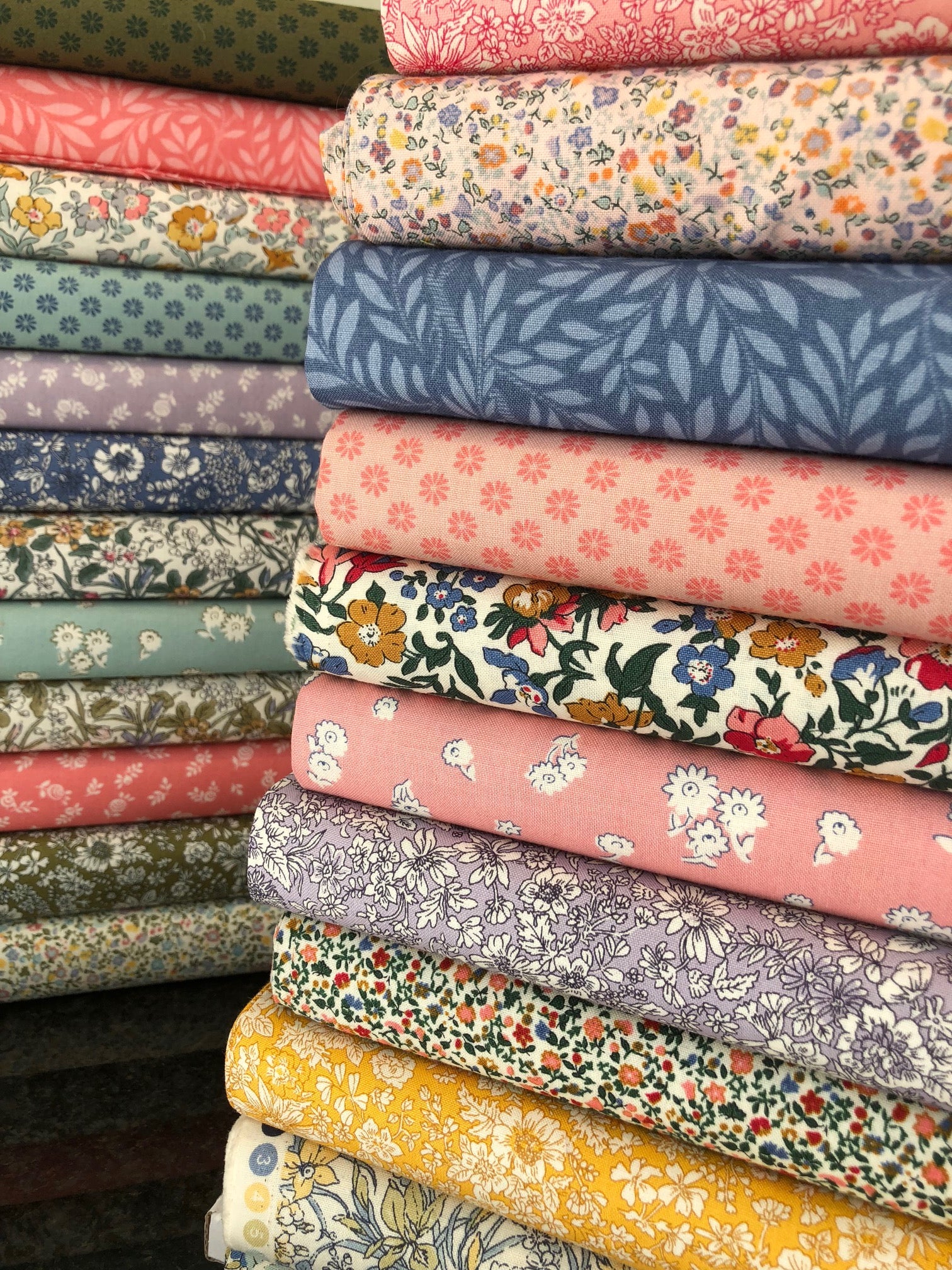 More Liberty fabrics added to CLEARANCE!!
Yes, lots more lovely fabrics added to Clearance.  The Liberty English Garden collection are 100% cotton and were designed for the quilting market but can be used for any sewing Project.  They were originally priced from £16/M and have not been reduced down to just £12/M.
There are 23 prints in the collection and can be purchased individually or as a group.  We have one or two made up packs - there are 4 colour co-ordinated packs with 5 x Fat Quarter metres in each.  These were at £16.99/pack and now reduced to £15/pack.
You can order on the website by the 1/4M so you can always make up your own 'bespoke' collection.
If you wanted a selection of all the collection we have the following pack with 23 x Fat Quarters (one of each print).  Originally £92/pack and now just £69/pack
To summarise 
100% cotton     112cm/44" wide  116gsm      Just £3 per Quarter Metre
Hope you are all enjoying your lovely English Gardens in this exceptional summer
Susan .....