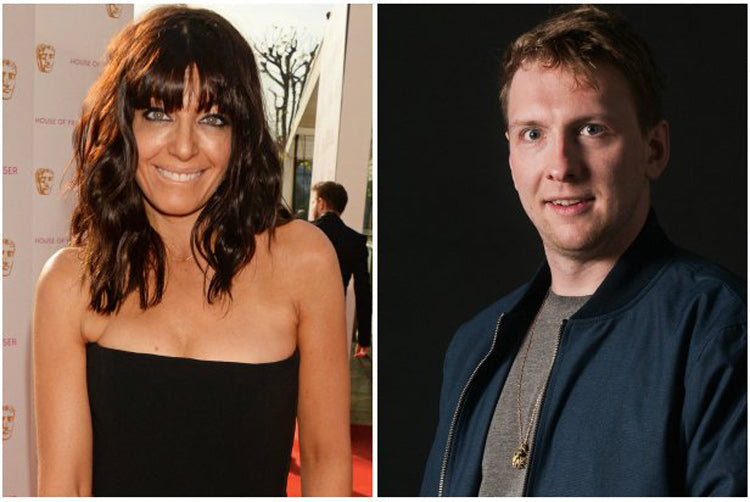 The NEW SERIES of The Great British Sewing Bee - what to expect in 2019
Sewers, dress makers and designers, rejoice! A brand new series of The Great British Sewing Bee is coming to your televisions in early 2019. Here's everything we know so far.
The road to The Great British Sewing Bee's fifth series has not been any easy one.
We haven't seen the UK's finest amateur sewers put their skills to the test since 2016, when the last series aired on the BBC. Due to a dispute between the Beeb and the series' creators, Love Productions, all looked lost… until now.
Just last month, the show's new presenter Joe Lycett announced in a surprise tweet that he'd wrapped up filming for the fifth series and that it airs next year. That was all the info we needed to know before we started getting seriously excited!
And it's not just us counting the days until the GB Sewing Bee hits our screens again. Fans of the show took to social media to voice their delight at the announcement, applauding the series for it's originality and the skill on display. Here's some of their thoughts:
"I was already excited but now I'm SUPER EXCITED!!!!!!!"
"Fantastic, I never understood why they stopped it, wonderful program."
"SOOOO thrilled this programme is coming back to our screens again."
It's no surprise that the announcement was so well received. The last series drew a whopping 3.3 million viewers, proving that sewing is alive and well in the British Isles.
Joe Lycett, a British comedian who has appeared on numerous UK TV greats like Live at the Apollo, Never Mind the Buzzcocks, 8 Out of 10 Cats and even QI, joins the GB Sewing Bee team for the first time next year. Expect wit, charm and laughs by the bucket-load from Joe, who seems to be fitting right in on set:
"It's an extraordinary series with some of the most talented & creative people I've ever met. I loved every second." - Lycett, in his shock tweet last month.
However, not everyone seems totally convinced by the BBC's move to bring Lycett onto the team:
"I'm glad Sewing Bee is coming back but I do wonder how this will change it," said one fan on Facebook. "I liked the gentle more female perspective to the show. That said I hope Patrick and Esme are still judges."
Have no fear! The BBC have confirmed that both Patrick Grant and Esme Young will return on the judging panel next year. 
Another Facebook commenter is looking forward to Lycett spicing up the show:
"Expecting outrageous flirting with Patrick and sharing dirty jokes with Esme!"
And others are holding off on their verdict until season 5 kicks off:
"He could be brilliant or absolutely c**p but until I see it I'm not gonna judge."
As with its former sister show, the Great British Bake Off, the GB Sewing Bee requires all applicants to be amateurs in their craft and to not earn their main source of income from sewing. 
After a lengthy interview process, the stars of the new series were decided in July this year and then joined the set for filming between then and September. It's a gruelling 8-week trial which sees the contestants tested in various different stages of the creative process, eventually crowning a winner: the greatest amateur sewing aficionado in Britain! 
Sew Mag have recently noted that the show will begin on Tuesday 12th February on BBC 2! You can read their
article for more info.
 In the meantime… are you interested in sewing, but not quite ready to apply for the Sewing Bee yet? Thinking of starting your creative journey but not sure where to begin? Sewbox provide all the materials you need to jump into the wonderful world of sewing yourself. Nip over to our
online store here.