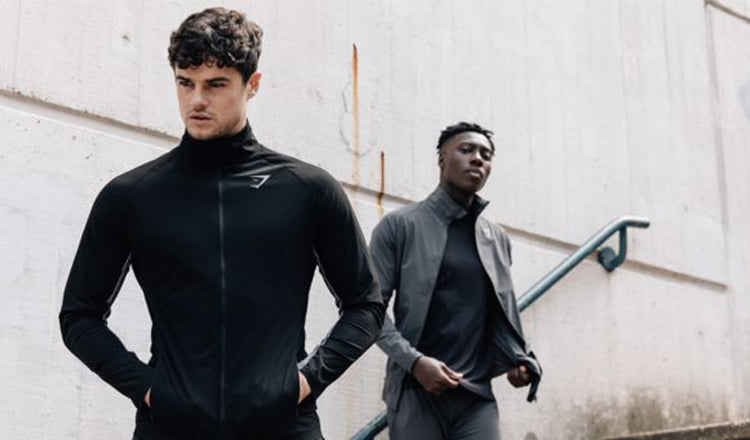 The Gymshark story: it all began with a sewing machine
Ben Francis, founder of the sportswear mega-brand Gymshark, started the business journey of a lifetime with a sewing machine in his parents garage.
 But how exactly did he do it, and could you do the same?
If anyone has ever tried to sell you that sewing is dead, we have just the story to change their mind. 
Seven years ago, Ben Francis was creating a business from scratch in between his hours at university and his shifts at Pizza Hut. It all began in his parents garage - the creative space where Ben got to grips with a sewing machine and laid down the designs that would eventually turn his ideas into one of sportswear's coolest success stories.
Fastforward to 2019, and Gymshark has turned over in the region of £100 million.
 Speaking to the BBC (https://bbc.in/2P1OwdF), Francis revealed that it was his grandmother who taught him how to sew, and that progress began very slowly given that he was working purely by hand. 
"My nan made curtains, so she taught me how to sew," he said. 
"I remember thinking we had 10 orders to do, and to make 12-15 products it would take most of the day. But it was so much fun learning."
 Now, Gymshark caters to a massive audience of professional and amateur athletes across the world and has racked up millions of followers across its social media platforms.
So, if you like the sound of this and are willing to put in the hard yards to turn your passion for sewing into a profitable business, what are some questions you be thinking about?
What does the world need? In order to turn your sewing skills into a successful business, you need to be providing people with value or addressing a problem with the world. Is there a gap in the market for a specific product that you can supply, and that can help people live better lives?
What funds do I need to start? As Ben Francis proved, all it takes is passion, drive and sewing machine to get your first ideas into the world. But there's other stuff to think about  when you want to turn your creativity into profitability, such as where you'll sell your products and what materials you'll need to produce in scale. Will you be selling at local craft markets, via an online store or even a physical shop? 
Who's the competition, and what do they offer? You'll need to have a good idea of others who are offering similar products to you, what their business looks like and what makes the them successful or unsuccessful. This will help you to offer something better, or more unique.
How much do you want it? This is going to take hard work and plenty of late nights. Luckily, we've got everything you need to get started on our online store, and plenty of hints and tips on our blog.
Good luck!