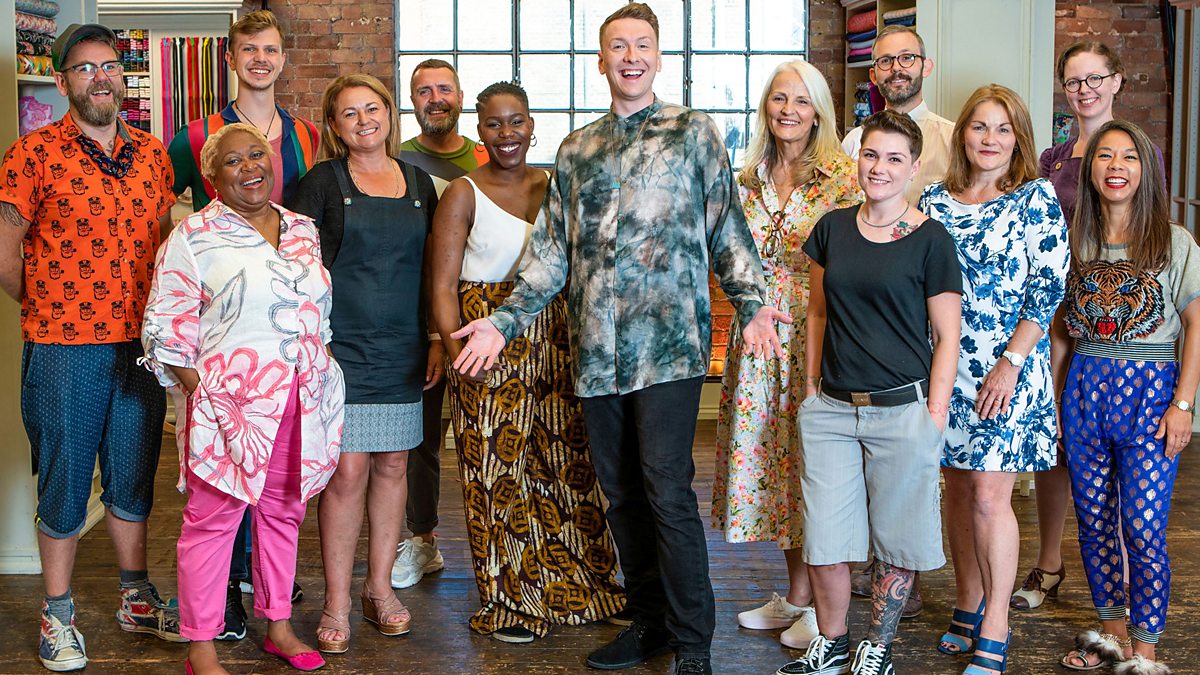 The Great British Sewing Bee: your opinions so far
We're halfway through the sixth season of BBC One's hit sewing show, The Great British Sewing Bee. 
What does the sewing community think of this year's contestants, and is the latest season living up to the hype?
We took to the internet to find out. Here's a roundup of the best Season 6 reactions from fans and the press. 
The contestants
The New Statesman's Rachel Cooke has already picked her favourites!
"This time, my favourites include Matt, who makes dresses for his partner, a drag queen called Miss Martini ("She always wants it tighter!"); and Mark… who has a strong line in pussy bows," she said.
Other viewers have been less than impressed.
"Are the contestants required to go through some sort of sewing audition?", asks one watcher on The Times' You Say column. 
iNews were similarly unimpressed with some contestants, commenting that "early episodes are often clogged up with attention-seekers, desperate to make the most of their 15 minutes… there was rather too much bounce from student Alex and jewellery designer Nicole." 
Some fans were more sympathetic, like Lisa on Twitter who was "sad to see Ali go" last week, "as she was a breath of life & vitality." 
The format
The new season offers a "welcome splash of escapism" in these unusual times according to iNews in their opening review.
The Telegraph agreed, suggesting that "The Great British Sewing Bee could be just the show you're looking for, if you're desperate for a new tea dress but can't venture out to the shops."
Fans at home have also been happy for the show's soothing style during difficult times. One watcher took to Twitter to praise Season 6's "perfect escapism." 
According to another, it's "the most perfect show for these weird times… comforting and inspiring." 
Looks like we're all agreed on the format, then. If it's not broken, don't fix it! 
The judges
"I reserve my real fascination for [the show's] judges," comments Rachel Cooke in the New Statesman, referring to Patrick Grant as "super-smooth" and likened him to James Bond actor Roger Moore.
One fan on Twitter also confessed they were "totally distracted by Patrick Grant's moustache."
"I ONLY watch the #SewingBee bee for Patrick Grant", said another.
Looks like Grant is stealing the show this year! 
Joe Lycett
As with previous seasons, comedian Joe Lycett's presenting style has been a source of controversy.
Carol Midgeley of The Times reckons there's never been a better time to have Joe back on our screens, and that "his innuendos and asides are the wholesome content required right now."
But one of The Times' readers has argued that the show "is being ruined by the steady stream of double entendres issuing from its presenter. Cut it out, please."
You can't please everyone! 
—
But what do you think about the series so far?
Look out for the upcoming episodes of The Great British Sewing Bee on BBC One, and tell us how you're feeling on social media below.