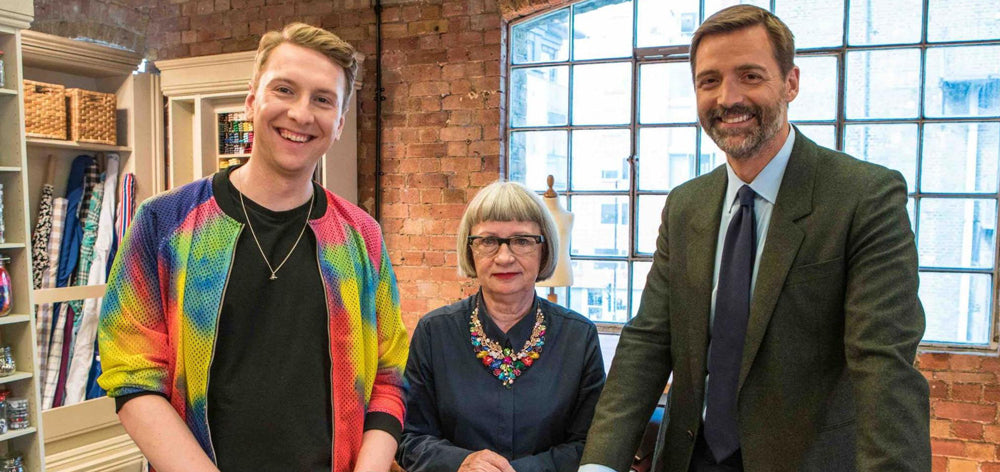 The Great British Sewing Bee Series 6 - everything we know so far
We could all use a bit of an uplift right now, and the thought of our favourite show hitting our screens again is making everything a little bit easier!
We've scoured the internet for every clue and cast update we can find, so you don't have to. Here's everything we know so far about the brand new series of The Great British Sewing Bee. 
How do we know it's happening?
Twitter updates from host Joe Lycett (more on him later) have confirmed that the new series is on its way, and we can expect it "in the coming weeks". Check out the teaser trailer:
Hopefully the return of this will provide some light relief in the coming weeks 🥰🐝 pic.twitter.com/oSYEHSIBc8

— Hugo Boss (@joelycett) March 18, 2020
Is there an exact air date confirmed?
Not right now, but the last series aired in the UK from February to April 2019, so there won't be long to wait. One of the series' judges, Patrick Grant, revealed some time ago that filming had wrapped up, so it's just a waiting game! 
The official BBC website teases that the new series will be back "this Spring", and you can sign up for their email updates HERE.
What channel can we watch Series 6 on?
As with the previous series, Series 6 will air on BBC Two.
Do we know anything about this year's contestants?
Not yet, but Patrick Grant teased last year that contestant applications were "up 30-40% on previous years", so we can expect even more fierce competition this time around. With more people taking up sewing than ever before (check out our blog post on that topic HERE), we can't wait to see the variety of contestants in Series 6.  
What about the presenters and judges?
Judges Esme Young and Patrick Grant, as well as presenter Joe Lycett, are all set to appear in the new series. We don't know about you, but we could really use a bit of Lycett's humour back on the telly at the moment. In a recent tweet, he said: "hopefully the return will provide some light relief in the coming weeks." We can confirm we're all for it!
Personally we're a huge fan of the cast lineup and can't wait to see them back. Send us a tweet at @sewbox to tell us what you think! 
What do we know about this year's challenges?
One of the most exciting things about the Great British Sewing Bee is that each series presents its own unique challenges to keep new contestants on their toes. As such, the showrunners are keeping exact details of this year's challenges close to their chest. However, we expect Series 6 to feature an emphasis on Sustainable Fashion, after Patrick Grant confirmed to Sew magazine that Reduce, Reuse, Recycle Week is returning this time around.
"Both myself and Esme are passionate about people valuing their clothes, particularly the materials they're made from," Patrick said.
"It's why we've kept the transformation challenge since the first episode of series one."
For more about Sustainable Fashion, check out our recent blog post on the topic
HERE
.