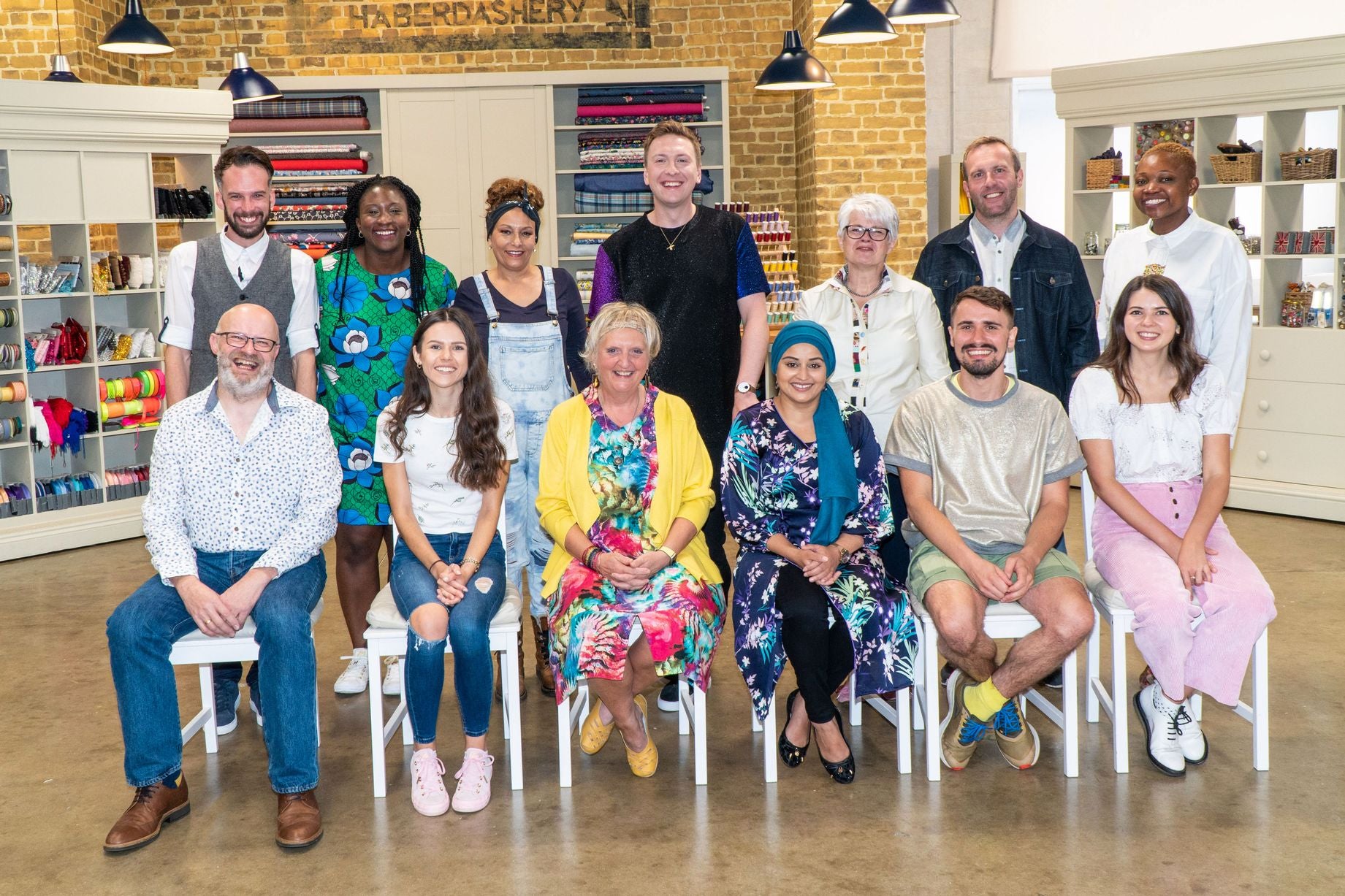 Sewing Bee: what do we know about the new contestants?
After the first two episodes, have you picked your favourite to win?
As Series 7 of BBC's Great British Sewing Bee gets fully underway, we take a look at what we know so far about this year's contestants. We've also included their Instagram handles, so you can follow along!
Adam
Adam is a 31-year-old Cruise Ship Entertainment Director from Leicester. His day job requires bags of creativity, so we can hope to see his artistic flare come into play throughout the series.
Instagram username: @adamjamesbrooks_
Rebecca 
Rebecca is a 23-year-old Customer Assistant from Scunthorpe, and one of the youngest contestants this year. However, don't let her age fool you - Rebecca studied textiles at A-Level and learned to sew age 4, so has years of experience on her side. Rebecca uses sewing as a practical skill but also for stress relief after a long day - we know the feeling!

Instagram username: @rebeccamaydesigns
Adeena
Adeena is a 40-year-old Student Engagement Officer from Birmingham. Adeena's family have played an important part in Adeena's sewing journey so far, with her sisters often trying out her DIY outfits. And her creative skills don't stop at sewing - her other hobbies include painting, sketching and woodwork.
Instagram username: @deesewcialspace
Andrew
Andrew is a 54-year-old Maths Teacher from Hull, who has experienced early success in the series so far. Andrew looks to be an admirer of more traditional forms of artistry, and is proficient at making stained glass windows  and vestments for his partner, who is a priest. Will he be able to keep up with more contemporary styles during the series?

Instagram username: @andrew.aspland
Cathryn
Cathryn is a 57-year-old Post-Office Worker from Yorkshire. Given that she named her cat Ziggy Stardust and has sewn lyrics into her past creations, we can hazard a guess that she's a big music fan as well as sewing aficionado! 

Instagram username: @cathrynwaudby
Damien 
Damien is a 39-year-old IT Installation Engineer from Bolton. Although IT Installation and sewing might not be a natural pair, we've been impressed by Damien's creations so far. He admits that he only took up sewing as a hobby three years ago, making his skills even more impressive!
Lawratu
Lawratu is a 37-year-old Local Authority Officer from Surrey, and is also a member of the Women's Institute. She started learning to sew because she didn't like how shop-bought clothes fitted, which is one of our favourite reasons for taking up the craft! She admits YouTube played a big part in her learning - if you'd like to take a look at our 3 favourite sewing video tutorials from YouTube, click here. 
Instagram username: @seamesew
Serena
Serena is a 21-year-old Medical student from Edinburgh, and the youngest contestant in series 7. She studies medicine and is now in her fourth year, but is finding the time to improve her craft and create a great early impression on the show so far. Like Lawratu, Serena began teaching herself basic skills from YouTube and now creates her own designs.
Instagram username: @serenasews_
Raph 
Raph is a 34-year-old Textile Artist from London, so is one of the only contestants entering the series with professional experience working with fabrics. However, he admits he only taught himself to sew during lockdown. His other hobbies include gymnastics and playing the trumpet.
Instagram username: @raph_sew_and_so
Farie 
Farie is a 34-year-old Accountant from Dunstable. She studied fabrics and fashion at GCSE, and continued to nurture her skills after school even after entering the accounting industry. Farie's two daughters often request bespoke outfits that can't be bought in stores, which must keep her on her toes!

Instagram username: @farie_zata