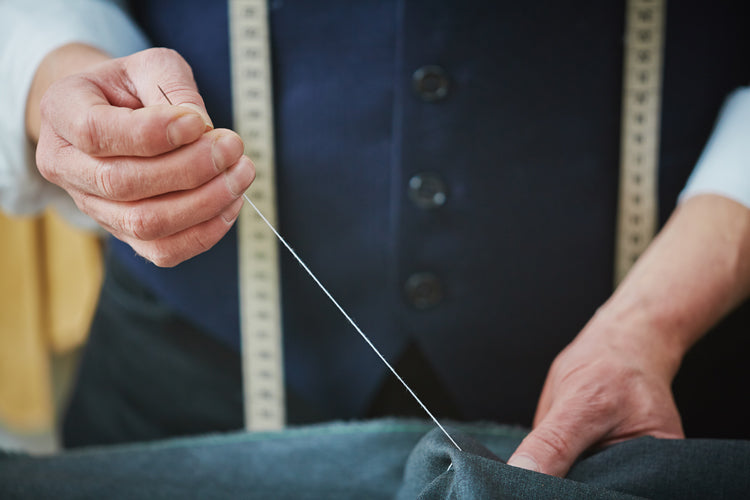 5 simple tips for sewing your own clothes
With more and more people taking up sewing during the pandemic period, here's 5 tips to improve your craft that will be helpful for beginners and experts alike.
Press your seams as you go
Neglecting to press your seams as you work through a project could have disastrous consequences, and reduce both the aesthetic and functional quality of your finished product. Pressing as you go will result in clean, crisp seams, and will reduce the risk of you ending up with irregular pattern pieces that don't fit together.
This YouTube video teaches you the basics: https://bit.ly/2EBxcvT
Pay close attention to body size
Let's be honest, very few of us are "one size fits all". That's what makes us unique!
When sewing clothing, be sure to select a pattern size to best fit the part of your body that will carry the weight of the garment. Threads Magazine put together this handy guide when buying patterns:
For an upper-body garment such as jackets, dresses, shirts and coats, choose the size that fits your shoulders and neckline.
When buying a lower-body patterns like pants, trousers and skirts, choose a size that fits your waist and upper hip.
Threads Magazine also remind us that "shoulders/necklines and waists/upper hips on patterns are very difficult to alter, so it's easiest to start off with the closest possible fit."
Remember, it's always much easier to make a pattern larger than smaller.
Choose quality fabric
Although it can be tempting to cut costs by buying cheap fabric, lesser quality materials are often thinner and don't behave as they should when you're working with them.
At Sewbox, we stock a range of fabric bases that are all excellent quality.  Our mantra is to only sell products that we believe in and would be happy to purchase and use ourselves.
To see how we can help supply your next project, head to sewbox.co.uk for your sewing, dressmaking, crafting, quilting and haberdashery supplies.
Use the correct Sewing Machine Needle for your project
It's so important to use the correct needle for your fabric. As well as using the correct needle, it is also equally important to use a new needle for each new project.
There are so many needles out there to choose from, it can be quite confusing… but don't worry. The Sewing Directory have an excellent guide here, giving you really good advice in a simple format.
Work to your experience
One of the best feelings when sewing is imagining a finished product, planning your method and then creating just what you had in mind.
In order for this process to work and be enjoyable, it's a good idea to create projects within your experience level. When we start out, it's tempting to rush into more advanced projects with the hope of an impressive product. But in reality, we often enjoy our craft more when we take the time to learn and develop in good time.
That's not to say we shouldn't challenge ourselves, but sewing should calm and delight us, and those emotions are easier to experience when we're comfortable in our craft.
Ready to put these tips to the test?
In June's blog post, we picked our 3 favourite sewing video tutorials from YouTube, ranging from super easy projects for keeping the kids entertained to tougher challenges designed to test your sewing skills. Check them out here.